Review

Here is my better, more thorough review of this book for my Review Month
*****************************************
The Goodreads description is:
The modest lakeside resort in the small town of Blissful Point, Massachusetts once offered an alternative to the crowded beaches of Cape Cod. Tourists rented cabins, swam, relaxed, and enjoyed the miles of surrounding forest in a peaceful and safe environment. Katherine lived there for years with her husband James, a poet, and their cat Barney. They ran the small resort during the hectic spring and summer months, then hunkered down and endured the often brutal and desolate winters in relative isolation. Their lives were uncomplicated, happy and quiet - or so Katherine thought - until one summer morning when the dead body of a young boy is found floating in the lake. From the moment the child accidentally drowns, Katherine watches as her husband slowly begins to lose his grip on reality, spiraling down helplessly into insanity. And then he's gone, vanished from their home without a trace. The authorities drag the lake and search parties comb the woods, but to no avail. James is gone. Months later, as a blizzard descends over Blissful Point, Katherine, alone at the resort, faces her final winter on the lake. But things are no longer what they seem. Perhaps they never were. Are there others out there, in the woods, in the snow, in the lake, waiting and watching and luring her toward the same madness that claimed James? Is there a lingering and primordial evil haunting the lake, bringing with it the truth behind its existence, the answer to the mystery surrounding her husband's disappearance, and the life she thought she knew, or is her own grip on reality beginning to loosen? A View from the Lake is a haunting novel of dark literature that will not soon be forgotten.
Sorry I rely so much on Goodreads descriptions, I'm just not very good at summing up the plot of books without becoming a stupid rambling mess.
The description calls this novel haunting.
You have no idea how true that is.
I read this book last month and gave it 4.5 stars, which at the time I was being really nice to it, because when I first finished it I kind of hated it because you never really know what is happening. Were the events in this book supernatural? Was Katherine going mad? Did the lake spread this madness like a disease to her friends? Why did James go apeshit crazy?
Well if you are a reader used to getting all your questions answered,
A View From The Lake
is probably not for you. But then again I usually like everything tied up in a little bow by the end of my stories too, but when I didn't get that here it made me strangely appreciate this book even more.
Because that ambiguity, and uncertain air that pervades the whole book
provides some of the most real suspense I've ever read,
. And the atmosphere of that cold, snowy lake makes everything even more creepy and chilly (pun intended).
*shivers*
This book also is packing some extremely creepy and frightening imagery.
Definitely some of the creepiest scenes I've ever read are IN THIS BOOK.
And one of the scenes near the end of this book, when Katherine finally is confronted and learns the partial/kinda/sorta truth as to what is going on is definitely my favorite part of the book. I've probably thought of it at least once a day since I finished the book.
But even when this story is scary it is also very much an emotional story, with Katherine's life being a mess since James's disappearance.
I love this book, and I'm on the verge of proclaiming Greg F. Gifune a horror-writing god.
********************************************
5 chilling/haunting stars out of 5.
Read this book my friends.
You won't forget it for a long while.
I'll be reading
The Bleeding Season
in a week or two and I hope it lives up to my high expectations.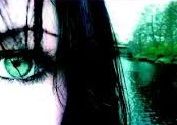 ********************************************
Original reviews:
4.5 out of 5
Update: It has been a few weeks and scenes from this book still "haunt" me. Only truly great books can do this. I'm upping this to 5 stars.
5 out of 5